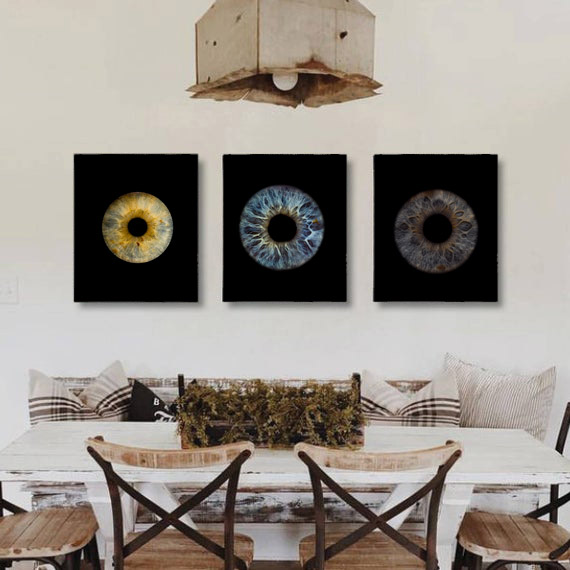 Your Iris is a unique characteristic of yourself. Even more unique than your fingerprint. Through iris photography we can bring out all the tiny hidden details within your iris that normally go unnoticed.
Use your iris to create an incredible piece of art that you can display at home. Definitely something to talk about when friends come over.
Our photo lab – true 'Made in Germany" – offers a wide range of products in superb quality.
Aside from wall art, there are also many gift ideas included. 
All prints ans wall art can be ordered directly from within your secure online gallery.